6 tags
Bands, have you recorded at One Louder Studio??? If you have, refer another band or artist to One Louder Studio, you will both receive 15% off of your next recording booked before March 11, 2013.
Check out us out at www.facebook.com/onelouderstudio for special deals on recording sessions!
New music...
Added a couple new tracks to our audio page and our music player in the side bar.  Check them out. 
"In the eyes of an engineer, a mix is never really finished… only abandoned..."
6 tags
4 tags
5 tags
Google!
We just got our listing approved from google.  Soon you will be able to see us on Google Maps and Google Places, with pictures and videos. 
Grand Opening
Sunday June 3rd 5:30PM-9:30PM we will be having an open house to celebrate our grand opening.  Stop by, see the studio, have a little cake, and book sessions for your new record!
2 tags
Almost Ready
Our new location is just days away from being open!  We are putting the finishing touches on our physical location and our internet presence… I cannot tell you how exciting it is to see everything coming together.  We will be having an open house, with food and drinks, so that everyone can come and check out the new facility and see what we are able to offer our future customers! Thanks,...
Open during construction...
We are currently in the middle of construction at our new location, above The 86 Club, in Cincinnati, Ohio… While we are building our new studio, we will continue operation as normal at our Hamilton, Ohio facility. 
Thank you Steve Jobs
Upgrades and New Pics
Well, all of our renovations are complete… Large stacks of new acoustic treatment have been mounted and we had our first session since completion… I could not be happier with how things sound. 
Finally an easier way
We got a new music player on our page… check out our Audio page and listen to all the new music we put up!
Keep pushing forward... Especially when friends...
In a constant effort to expand our potential and sound quality, One Louder Studio will be getting a revamped vocal booth and live room in the next week. New acoustic treatment on its way.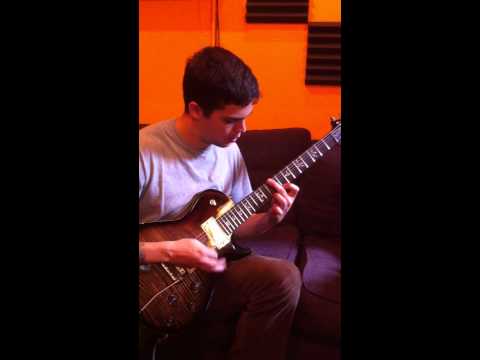 Hooray for metronome!
Do you want you cd to sound awesome? Play to a metronome… Seriously. Everyone's doing it, because consistent tempo is like ice cream for the ears… Mmm
August of Doom!
Three of the next 30 days are days off… Bring it on, I'm so excited! Even my worst day at my studio is better than my best day working for someone else! #humblebrag Also, expect more pictures and videos…
The Gooningtons are Go!
By far the best pet project of Ryan Rockewell (Mixtapes)… The Gooningtons… On super short notice I was presented with a challenge: record an 8 song album, edit, mix and master it in one day… Oh yeah, and "you are playing drums!" Having never heard the songs, I gladly accepted this as something that must be done… Hahaha, knowing Ryan I had no choice. Eight very...
The truth
Take the best band and rush through recording, with a "we know what's best" attitude, you're going to get a below average, uncreative album. Take a band, who needs work and guidance, with an open mind and a willingness to put the time into their recording, you're going to get to the heart of their potential and make a record that shines. Which band do you want...
Work work work
Killer day tracking drums… Pictures later tonight. Good dudes, good hangs, broin' out!
Seriously… It takes 4 hours to install Logic Pro… Oh well, fresh install and new plugins… totally worth it!  Super stoked to be back to recording, lots of awesome projects coming up with awesome folks! #humblebrag
Getting to work with friends...
So today I had the chance to book studio time with some great friends of mine… It makes me really happy to get the chance to work with such amazing musicians… The best part is that working at such high level of skill is going to push everyone to work to their full potential and beyond. No slacking and pushing becuase of time, tone and perfection and soul are the goals here… ...
Ichthus 2011
This year has been a very different experience than last year. So far we have played twice and the kids have been great. Big thanks to Max of Corpus Christi for doing guest vocals and well have him again tonight at 9. Good times.
Playing fests is...
Good hangs with the bros! Just woke up. About to pack and get ready to leave. Playing ichthus festival tonight, tomorrow and saturday. These shows and a few more then I move on from I Am The Messenger. It's been an amazing time hanging out with my best friends. But, our end draws near… It's very bitter sweet. I have some very exciting things on the horizon, so I'll be...
We're Back!
Well it took a little time… But, the new One Louder Studio website is up and operational.  We wanted to send a big thank you to Tumblr, they have amazing customer support and really helped us get everything back up and running.   If anyone has any idea how to add photo galleries on tumblr please let us know. There will be some updates to the blog coming soon, so stay tuned. 
www.onelouderstudio.com is having some technical difficulties. We will be back up and running again tomorrow. Sorry for the inconvienence. To book studio time call 513-341-LOUD
Watching artists grow...
I love working with the same artists over several months… It's really nice to see them growing and changing.
5 tags
The New Site!
Well, our new website is up and running thanks to tumblr… Besides being a place to find out all the info for booking studio time at One Louder Studio,  we will also be using this as the studio blog… Telling stories, talking about cool stuff ( or nerdy stuff )… We hope you enjoy! -Mark Lienhart (Owner / Head Engineer) 
Every story has a beginning...
Every song has a first verse… This song started a while ago, so what does that make this? I'd say is a pre-chorus!